New Snow Leopard Exhibit at the Louisville Zoo
Posted in Commercial Projects 4 years ago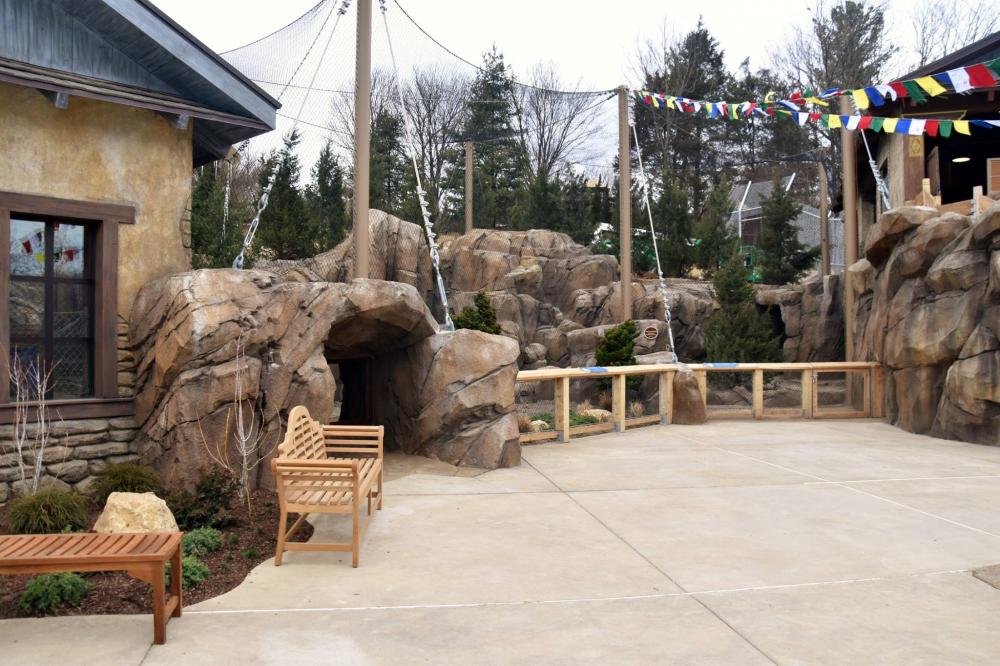 Advance Ready Mix is proud to be a major contributor to the construction of the new Snow Leopard Exhibit at the Louisville Zoo! Construction began in spring of 2018 and the exhibit is scheduled to open to the public in the spring of 2019. Advance supplied the concrete to Whittenburg Construction for the building and the exhibit as well as for the exterior slabs and surrounding sidewalks.
Colored shotcrete was supplied to Dixon Studios, who made the exterior walls look like weathered rock. Shotcrete is a type of concrete that is transmitted via hose and pneumatically projected at a high velocity onto a surface. Color was added to the shotcrete to give it a weathered appearance. A high amount of accelerator in the mix allows the shotcrete to stick to the wall. After shooting the shotcrete, Dixon Studios carved and formed it to give it the rock-like appearance, as seen in the photo.
Advance Ready Mix was thrilled to participate in this exciting Louisville construction project and anticipates many more to come.