Louisville FC Soccer Stadium!
Posted in Commercial Projects 4 years ago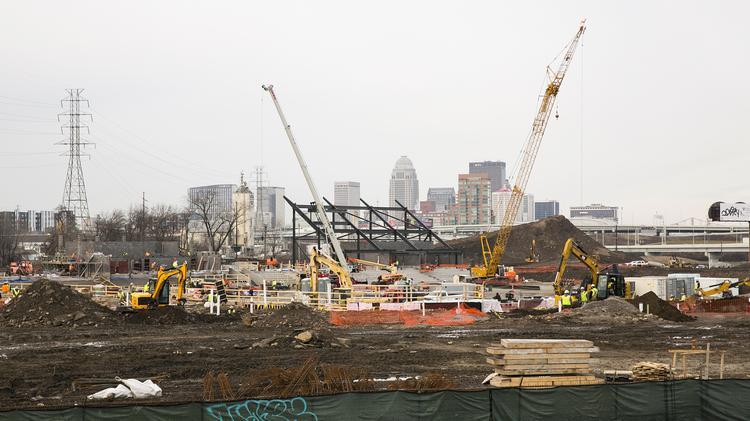 Advance Ready Mix Concrete, Inc. is partnering with Messer Construction, Dugan & Meyers LLC and Wescott Construction to help construct the new Louisville FC Soccer Stadium in the Butchertown neighborhood of downtown Louisville. This sixty-five million dollar stadium will host over 10,000 screaming fans in bleacher-style seating, as well as in top-of-the-line suites. Fans will enjoy food and and drink around every corner of this state of the art stadium design.
A rainy winter and spring has made getting concrete to this site a challenge, but Advance Ready Mix has been working at a fast pace, seven days a week to meet the targeted opening for the 2020 soccer season. Advance Ready Mix is proud to be a part of another huge project in dowtown Louisville!